Track type multipurpose water well drill rig is a new designed, high efficient and multipurpose hydraulic drill rig, mainly for drilling water wells, inspection camber wells and geothermal AC wells, etc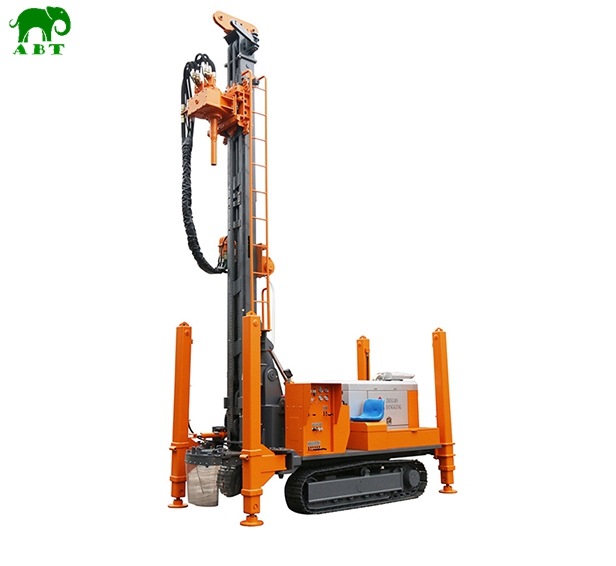 Equipped with high configuration for widely used in various well drilling applications.Combined with best features from domestic and international products and key hydraulic components with global famous brands to ensure reliability, and it is a leading and top class medium sized well drill rig in china.
Hoist and winch able to lift drill tools and accessories up to 1,500 kg, reducing workload of operators,
Tramming motor with higher torque for free and fast moving between different drilling conditions.
Feeding and lifting with fast and low speed switchable for higher drilling efficiency, rotation with two speed adjustable for different hole ranges and rock conditions.
chassis
Imported tramming motor for more powerful tramming and driving; Standard engineering machinery tracks, strong and durable.
Slewing device
The rotary head driven by dual motors with compact size and high torque, and can be adjusted upon different working conditions to greatly increase the impacting efficiency of hammer.
Push Beam chute
Durable roller guide, side sliding of rotary head, convenient for hose reel installation and removal.
Combined Positioner
Position can be adjusted upon different diameters of rods and DTH hammer to ensure accurate and reliable positioning.
Flexible and stable hydraulic support legs
Swing type front support jacks & retractable rear support jacks with stable support when extended and reduced transportation dimensions when retracted.