Anbit down-the-hole hammer is also called air-driven hammer and air-driven down-the-hole hammer.
ND45 hammer uses compressed air as the power medium and uses the energy of the compressed air to generate continuous impact loads. Compressed air can also be used as a pore washing medium.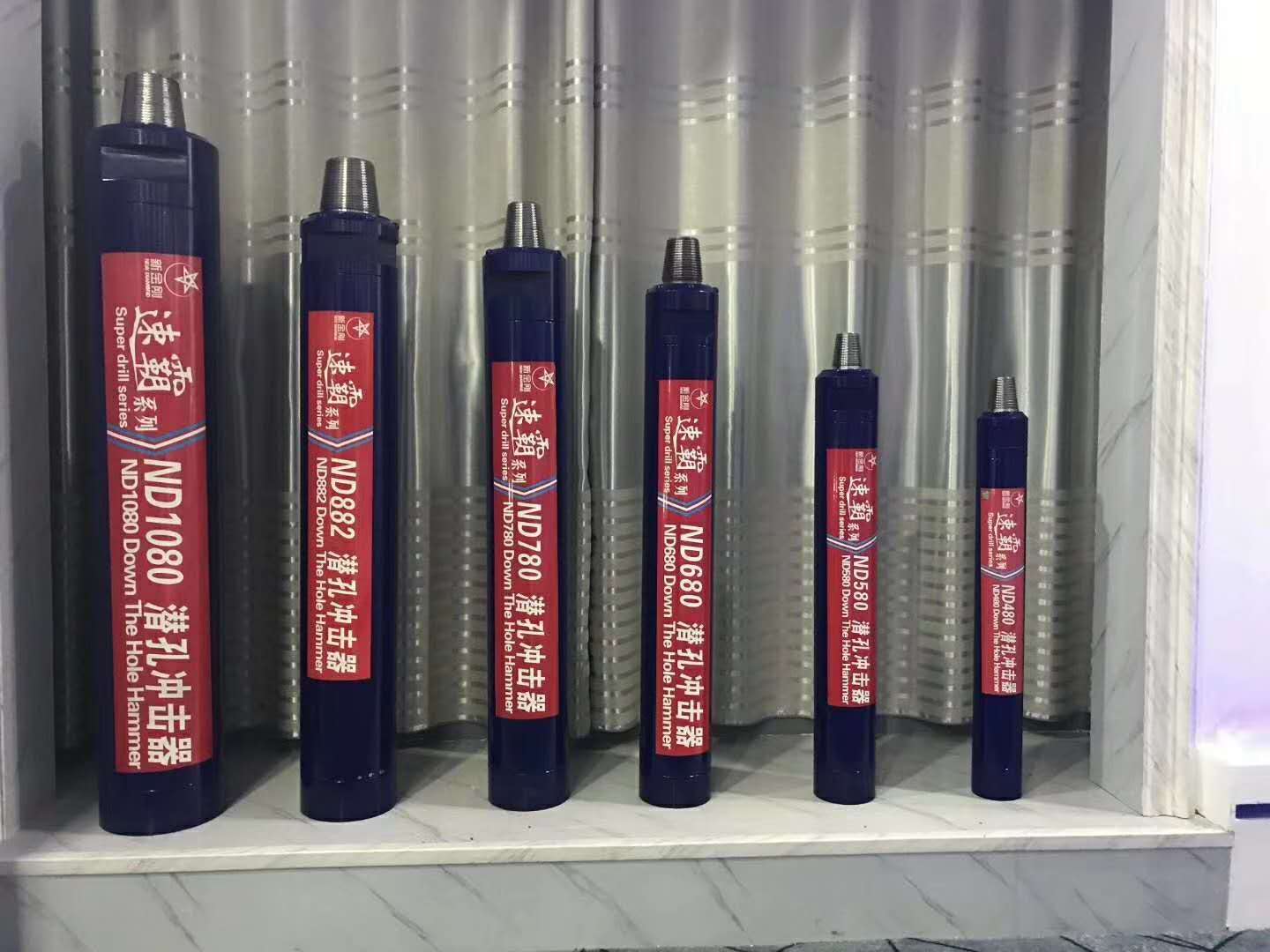 The hammer of this model is mainly used in hydrological and water well drilling, coreless geological drilling, geological disaster prevention and control engineering, and mining rock drilling. It is suitable for application in gravel and hard rock formations. Drill bits with special structure can also be used in soft soil formations.
The high-pressure down-the-hole hammer equipped with a nylon tube drill bit is a valveless high-pressure hammer designed by AMBIT.
The main features of the tailpipe hammer are as follows: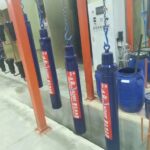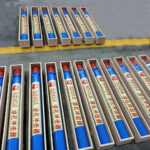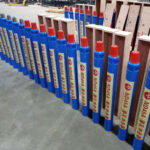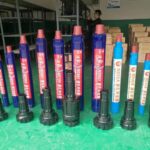  5/5
The hammer of this model uses valveless gas distribution, which is reliable.The joint box brazing sleeve is connected with the outer cylinder by threads, which is easy to disassemble.
 5/5
The hammer piston of this model has a simple structure, is not easy to be damaged, has a long service life and high working efficiency, which brings a pleasant experience to the user.
 5/5
The hammer of this model has ideal energy transfer, fast drilling speed, low air consumption, low fuel consumption and high work efficiency.
 5/5
The hammer of this model uses few parts, simple structure, and all parts are hardened. Therefore, the hammer has a long working life, fewer failures, and convenient repair and maintenance.
Technical parameters of ND45 tailpipe hammer
ND series high wind pressure hammer series with tail pipe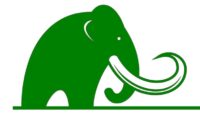 Pneumatic hammers are divided into high air pressure and low air pressure, valve type and valveless type. Generally, the pneumatic hammer is directly connected with the cemented carbide column tooth bit to crush the rock in an impact mode, and the low-speed rotation does not coring for full drilling.