NUMA100 series high wind pressure hammer
The NUMA100 hammer uses compressed air as the power medium and uses the energy of the compressed air to generate continuous impact loads. Compressed air can also be used as a pore washing medium.
Pneumatic hammers are divided into high air pressure and low air pressure, valve type and valveless type. Generally, the pneumatic hammer is directly connected with the cemented carbide column tooth bit to crush the rock in an impact mode, and the low-speed rotation does not coring for full drilling.
NUMA100 hammer application range
This type of hammer is mainly used in hydrological and water well drilling, coreless geological drilling, geological disaster prevention and control engineering, and mining rock drilling. It is suitable for application in gravel and hard rock formations. Drill bits with special structure can also be used in soft soil formations.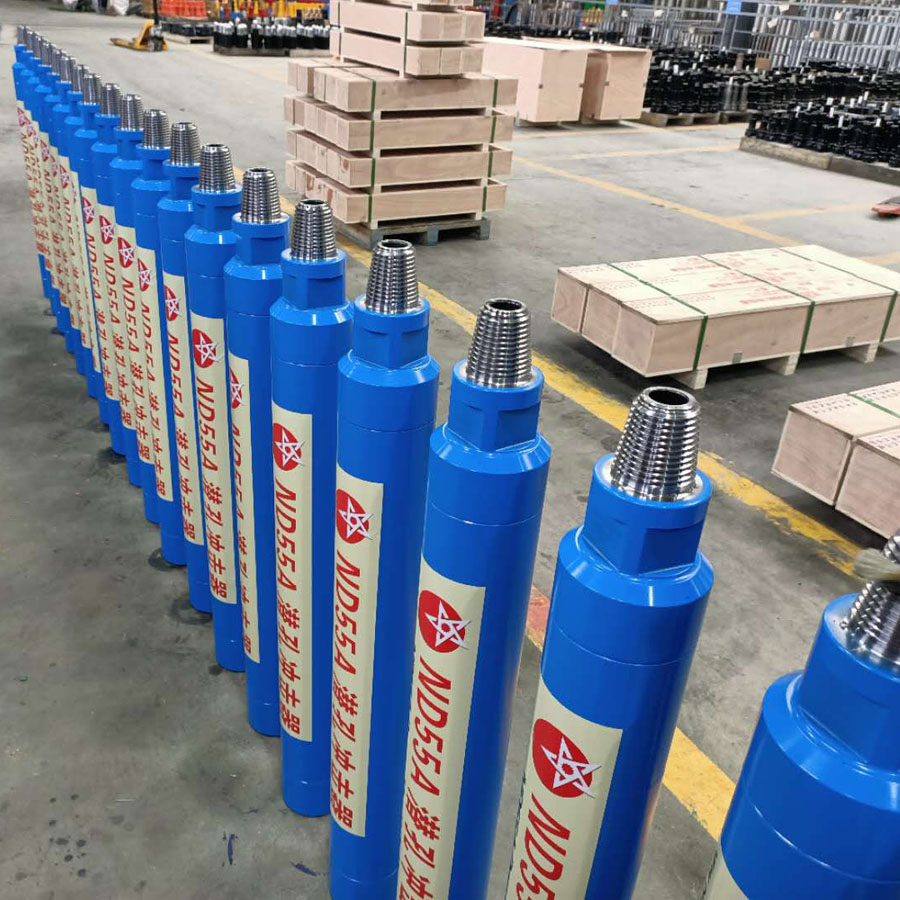 Unique advantages of NUMA100 hammer
Good applicability
This type of high wind pressure hammer is designed with exquisite design. The hammer design meets the needs of users to a large extent. According to China's mining conditions, it absorbs advanced technology of hammer at home and abroad and designs and manufactures the latest products.
Low cost of use.
This type of high wind pressure hammer has ideal energy transfer, fast drilling speed, low air consumption and low fuel consumption when the punching machine is working, which greatly saves the cost of use.
Good quality
The piston of this type of high wind pressure hammer has a simple structure and is not easily damaged. The hammer has reasonable material selection, advanced manufacturing technology and perfect quality assurance.
NUMA100 high wind pressure tailpipe hammer structure diagram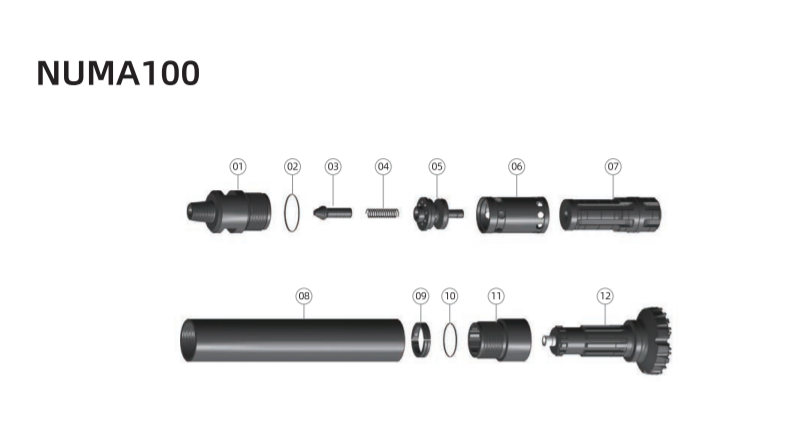 Technical parameters of hammer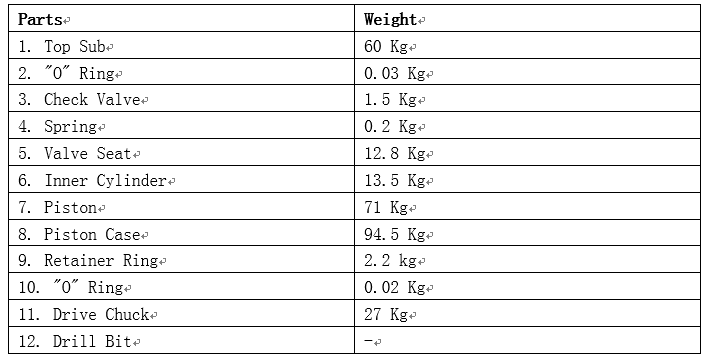 Matters needing attention in daily maintenance of hammer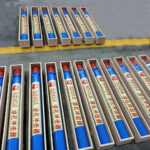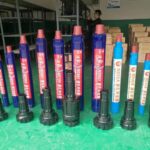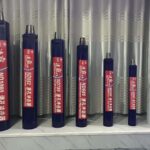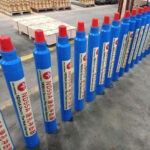 (1) Always keep the drill pipe clean. Keep the threaded end away from soil and dirt;
(2) Before connecting, check whether the vicinity of the thread of the drill pipe and the inside of the drill pipe are clean;
(3) If the thread is not clean, use a hard bristle brush or cloth to clean it.