32 channal Water detector Main features
Automatic imaging: real-time intelligence into 2D, 3D and curved images;
Accuracy and stability: The accuracy is greatly improved.
Three screen intercommunication: instrument screen, mobile phone screen, computer screen three screen intercommunication
Intelligent and flexible: 1-14 channels are optional, and an electromagnetic probe can be selected for TT probe measurement mode, and it also supports wireless connection to find water golden hoop.
Product Picture
The single-channel water detector adopts 1 channel of input measurement and is equipped with a 20-meter MN standard measuring line; the 16-channel water-finder adopts 16 channels
Input measurement at the same time, configure 16 channels of MN input large line; 32-channel water detector adopts 32 channels to input measurement at the same time, configure
Two 16-channel MN input main lines. Both support MN electrode and TT probe measurement mode can be switched, data superposition filter can be set, both can be equipped with wire electromagnetic probe through MN input or wireless Bluetooth connection to the gold hoop for data collection.
Main technical parameters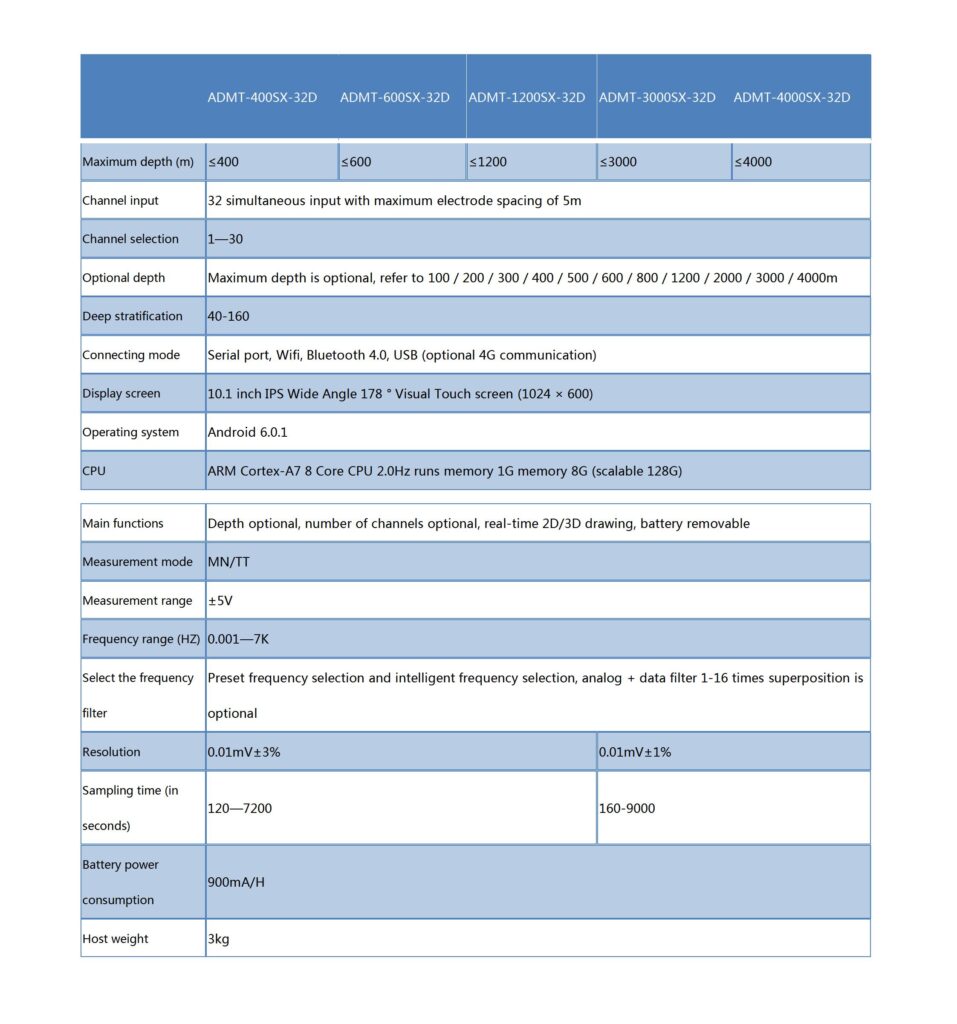 Through multi-channel simultaneous input measurement, big data of high-density measurement can be obtained, which breaks through the depth limitation of traditional high-density electrical method and enables the maximum exploration depth to reach 5000 meters. It is also possible to use three or more 32-channel instruments in wireless networking to become 96 channels, 128 channels, 256 channels and 512 channels for large data collection, which greatly improves the accuracy of field data collection.