Picture of KG420 / kg420h open air DTH drilling rig
KG420 open-air DTH drilling rig is an equipment upgraded and improved on the basis of kg930.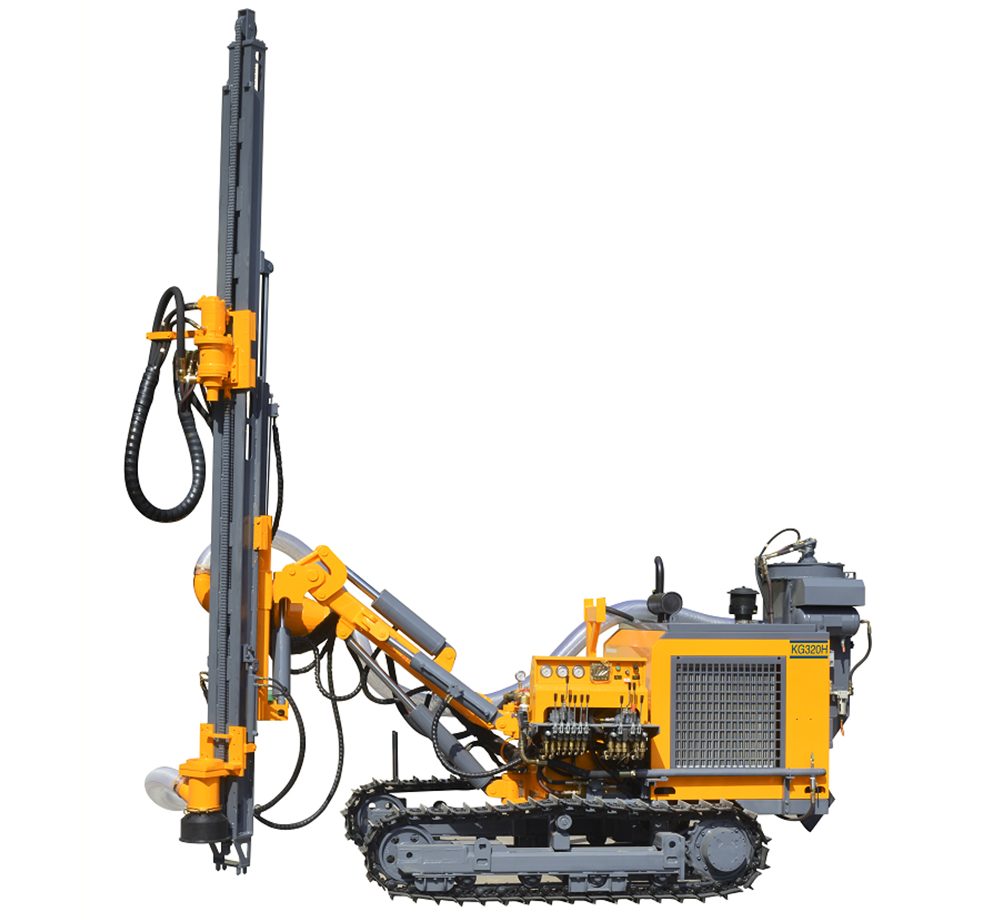 Introduction of drilling rig
The body of the open-air DTH drilling rig is equipped with Yuchai four cylinder national three engine, which has good performance and meets the national emission and environmental protection requirements.
After the upgrade of the fuselage, the pitching and boom lifting cylinders are increased to meet the requirements of extreme position. At the same time, upgrade the hydraulic system, increase the system flow rate and increase the rotary speed.
The machine body is equipped with plunger travel motor, folding track frame and engineering four wheel area to improve working pressure and climbing performance.
The double motor reducer is used in the body rotator of this model to increase the rotary torque and speed. To increase the lifting cylinder and chain, improve the lifting force and reliability
Advantages and features of KG420 / KG420h open air down the hole drilling rig
The machine body reinforces the guide rail and increases the upper and lower wear-resistant plates of the slide plate, effectively prolongs the service life of the drilling rig, and truly realizes the goal of both safety and durability.
The guide rail of the fuselage of the model is inclined, which is convenient for operation and observation. The shell is made of thickened profiles, which can increase the strength and rigidity, and increase the lifting rings to facilitate loading and unloading.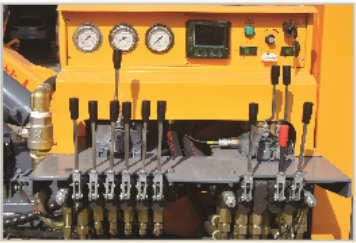 Technical parameters of KG420 / KG420Hsurface down the hole drilling rig