Physical drawing of PMVF22 permanent magnet variable frequency air compressor
Advantages of PMVF22 permanent magnet variable frequency air compressor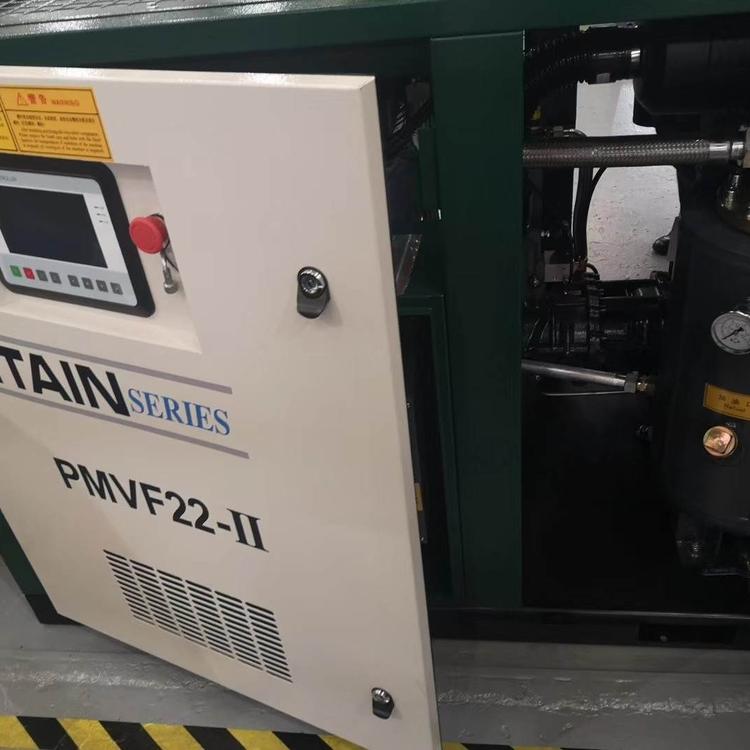 Improve operation efficiency
It can realize high efficiency and energy saving from low speed to high speed (motor speed from 1200 to 7600 R / min) and from low pressure to high pressure (6.2-10 bar).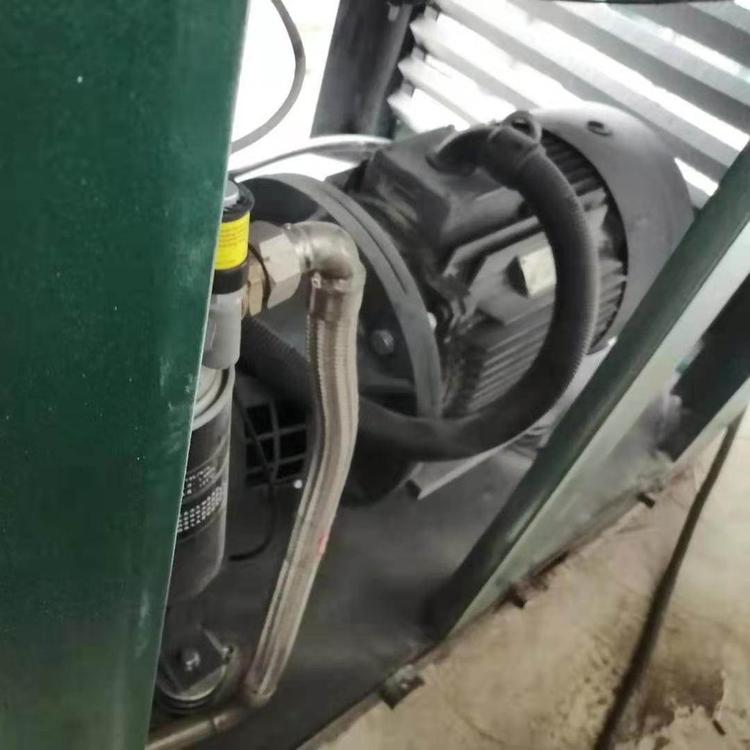 Highly integrated control
The inverter and the screw air compressor control system are integrated into one, which has high automation degree, speeds up the control speed and improves the control accuracy.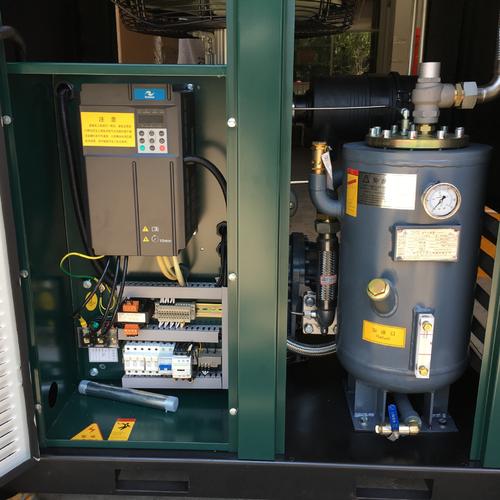 Operation safety balance
The operating noise is low, the speed can double the domestic existing products, and the operating noise is about 65 dB. Compared with the current domestic market low-speed permanent magnet frequency conversion.
Difference between permanent magnet variable frequency screw air compressor and power frequency screw air compressor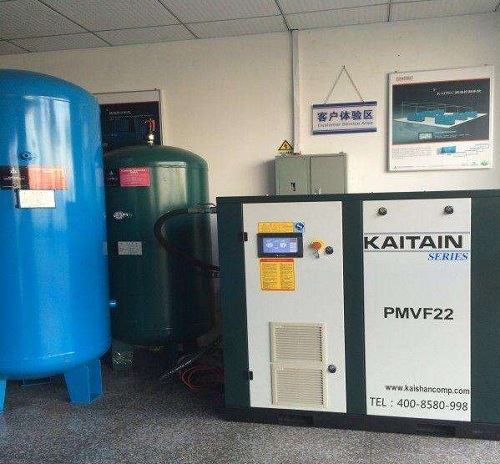 No impact during startup
Since the frequency converter contains the function of soft starter, the maximum starting current is less than 1.2 times of the rated current, and the starting impact is very small. This kind of impact is not only to the power grid, but also to the whole mechanical system.
Barometric stability
Compared with the upper and lower limit switch control of power frequency operation, the air pressure stability is improved exponentially
Variable flow control
When the air consumption is low, the air compressor can be automatically dormant, which greatly reduces the loss of energy. The optimized control strategy can further improve the energy saving effect.
Technical parameters of PMVF22 permanent magnet variable frequency air compressor
The new type of PMVF permanent magnet variable frequency screw air compressor can reach 7600 rpm with small volume and surging power. The permanent magnet motor has no bearing, central bracket, coupling and other parts, and the host and system structure is more compact, reducing the fault points.