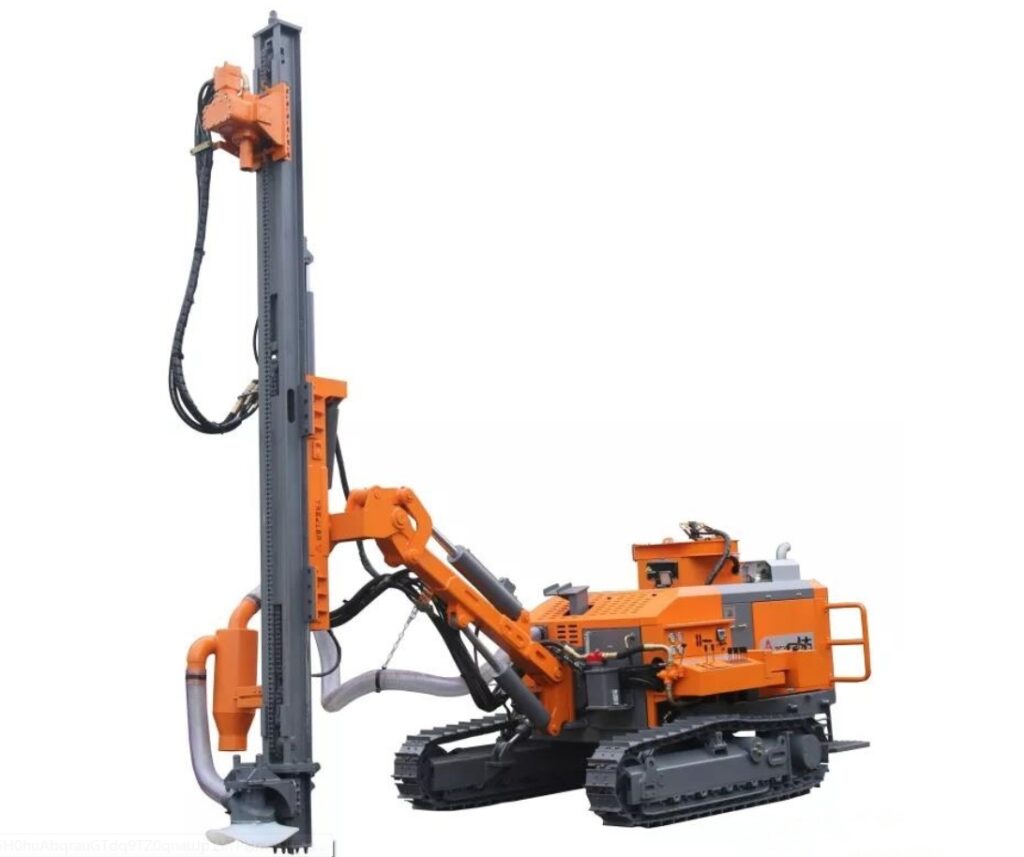 ZGYX-425 DTH Surface Drill Rig Product Features
ZGYX-425 is an open-air DTH drilling rig developed by Zhejiang Zhigao Machinery Co., Ltd., with high cost performance, environmental protection and safety. The research and development of this type of machine promotes the construction of green mines and green mining areas. It is an efficient and intensive open-air DTH drilling rig. At present, the machine has been widely used in various open-pit mines, quarries, engineering sites and so on. With the aperture range of 105-152mm, ZGYX-425 effectively solves the original problems of Zhigao 420 series drilling rig and 430 Series high-cost defect. At the same time, the treatment of details is more eye-catching.
ZGYX-425 DTH Surface Drill Rig Product details
Zgyx-425 split type open-air down the hole drill has low body and new appearance, which makes the stability and appearance of the product stand out in the same kind of products; the matching of high-pressure cast iron oil pump, double speed walking plunger motor and heavy engineering crawler makes the product have extraordinary off-road ability, and at the same time, it also improves the reliability of the product;
While meeting the drilling torque, the rotary power head and propulsion beam are optimized to make the drill arm more flexible and meet the needs of some users using 3M drilling tool, which can drill horizontal holes directly forward; the low position centralized control of the operating room is reasonable and easy to operate; the movable walking console has better walking sight, safety and convenience; it is equipped with excellent dry type developed by Zhigao Zgyx-425 is specially designed for 4000m altitude;
Product details
ZGYX-425 drilling rig is equipped with high-pressure cast iron oil pump, dual speed traveling plunger motor and heavy engineering crawler, which effectively improves the walking ability of drilling rig products and improves the safety of drilling rig products.